We do not give you just rooms to stay. We give you an environment so you can experience the best while on a holiday with us. Walk into our hotel and enjoy a refreshing, rejuvenating, day-off with us.
Our Recent Packages
Looking for more? Well, we believe that every guest walks into our hotel for the best experience. And, we are determined to do that.
Dubai Festival Dhamaka
05 Nights/06 Days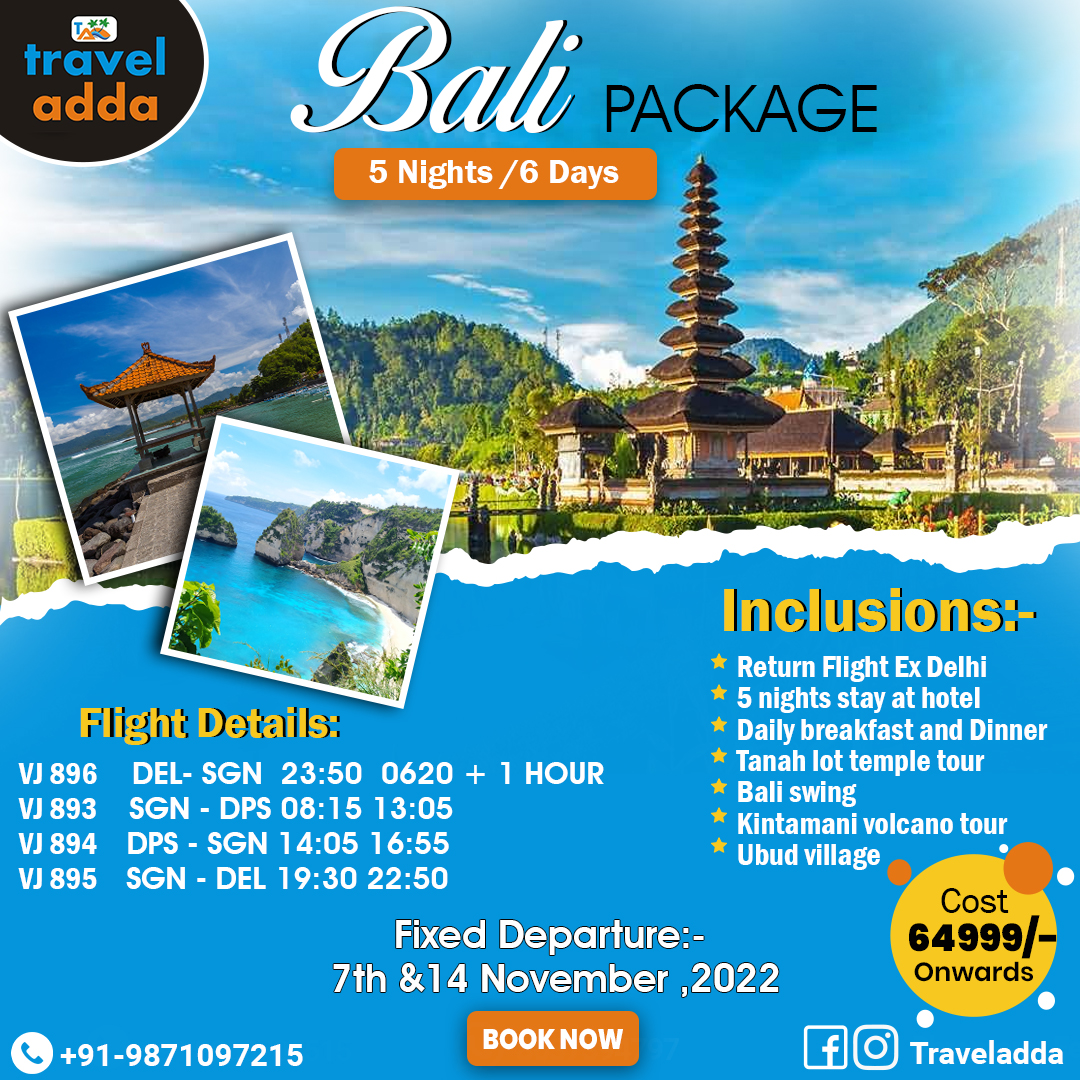 Bali Package
05 Nights/06 Days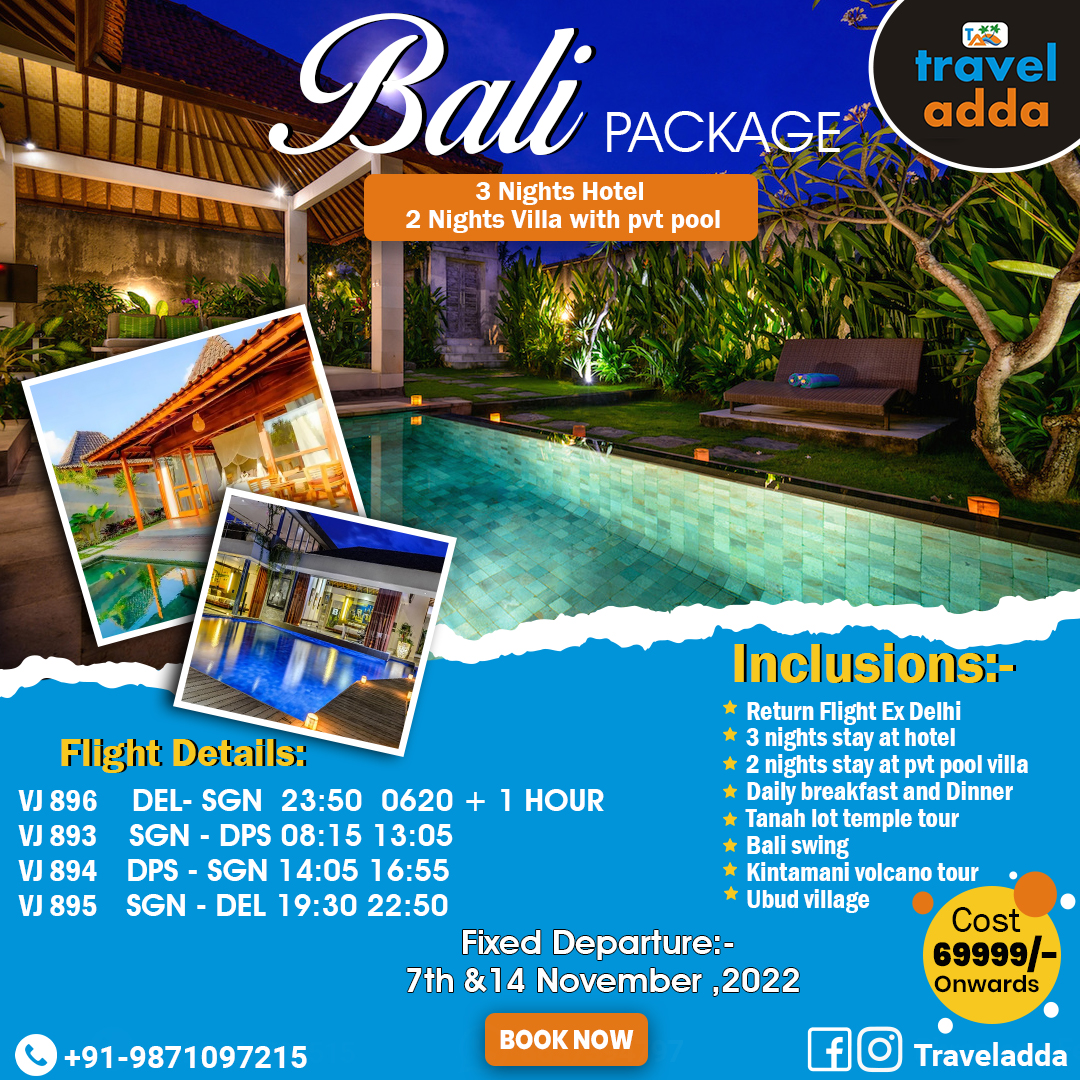 Bali Package With Private Pool
3 Nights Hotel 2 Nights Villa With Private Pool
Plan an Unforgettable Experience With Travel Adda Today!
We can help you fit your holiday and experience within your allotted budget.